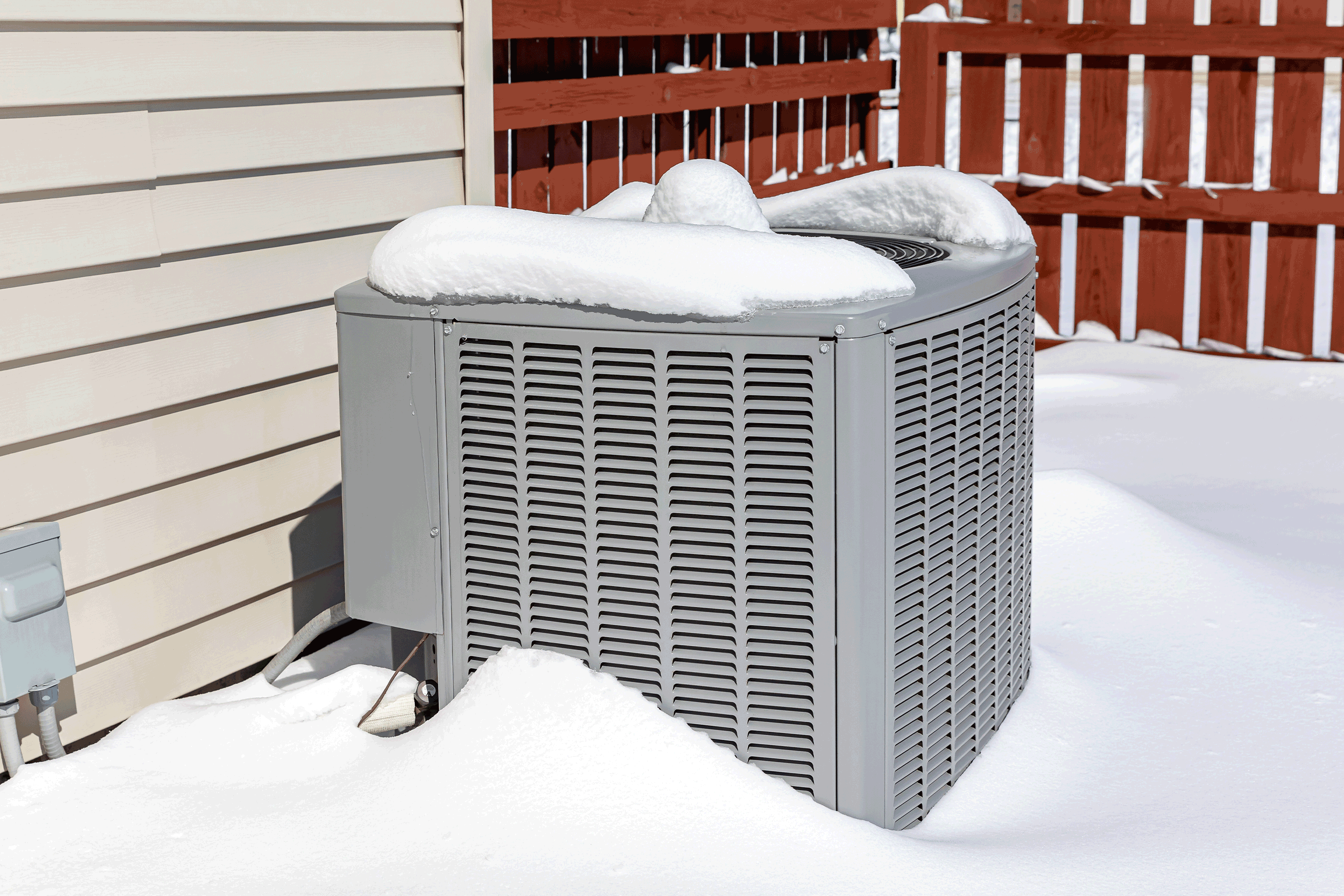 30 Jan

Beating the Elements in Kansas City: Expert Tips for Keeping Your HVAC System in Top Shape This Winter

Winter weather is harsh on your HVAC system, especially in Kansas City where temperatures can drop 20 degrees in a day and a predicted one to two inches snowfall can be rain, ice or 5+ inches. As a homeowner, it's important to understand how to best take care of your HVAC system throughout the winter to avoid emergency service calls, and stay warm. The Chief Heating & Cooling technicians are just the right people to give you expert tips.

Here are the answers to some of our customers' frequently asked questions to help you keep your HVAC system in great condition during the winter months:

Is ice and snow accumulation bad for my outdoor unit?

Just because it's the heating season doesn't mean you should ignore the air conditioner unit sitting outside. Of course, your HVAC system is designed and manufactured to withstand the elements. But, keep an eye on the snow accumulation that gathers on and around your A/C unit during winter weather. Clearing away the snow allows proper airflow and helps prevent rust or corrosion from occurring.

If your outdoor unit is a heat pump, which operates in both heating and cooling modes, it's especially important to watch for snow or ice on and around the system. A heat pump will be operating in heating mode during the winter, and any piling of snow or melted standing water can directly impact the heating system's operation.

Anytime there is potential for significant snowfall or melting snow that can turn to ice, check both the outdoor unit and the furnace exhaust vent that is located on the exterior of your home. If the exhaust vent becomes blocked by ice or snow, your system cannot work correctly because it needs outside air. Any blockage (even from leaves) could result in the HVAC shutting down until that blockage is cleared. Older systems' exhaust pipes that become blocked can be dangerous. They can cause carbon monoxide to build up in your home.

What can I do to help my HVAC system run safely and efficiently during winter weather?

Do not cover your air conditioner. We do not recommend using any type of full cover because the majority of outdoor units are built to endure these harsh winter weather conditions. Covering your air conditioner in the winter can cause moisture to become trapped within the unit, freezing the air conditioner's condenser coils, which can cause damage over time. The best thing you can do is maximize airflow to help eliminate that moisture from causing any harm to the system.

Here's the exception… If you notice your air conditioner collects a lot of leaves, maybe you have a lot of trees in your yard or you're just lucky that all the neighbors' leaves blow you're your yard, cover the top of your air conditioner only. Leave the sides open to allow moisture to evaporate.

Check and change your furnace filter often. Especially when the temperatures drop or there is a cold snap, your furnace will be running longer to keep your house warm. Changing your air filter on a regular basis is the single best thing you can do to keep your HVAC system in great shape. A dirty air filter prevents sufficient air flow to your system, making the internal components work harder, which leads to faster wear and tear. A dirty filter also spreads dirt and dust in your system's internal parts, as well as throughout your home. Every HVAC system and home is different, so as a general rule, we recommend changing your air filter every three months. If you have pets or suffer from allergies or respiratory issues, consider changing your air filter monthly.

Know when to call Chief Heating & Cooling's HVAC experts for help. That weird smell. That odd noise. Running too long or shutting off too soon. Don't ignore these little changes about your HVAC system. The moment you notice something wrong or off, give Chief Heating & Cooling a call. Our service technicians are happy to answer your questions about your HVAC system. And if we needed, we can be out quickly to get your furnace running at its best again. Even better? Put your HVAC maintenance on auto with our Chief Protection Plan.