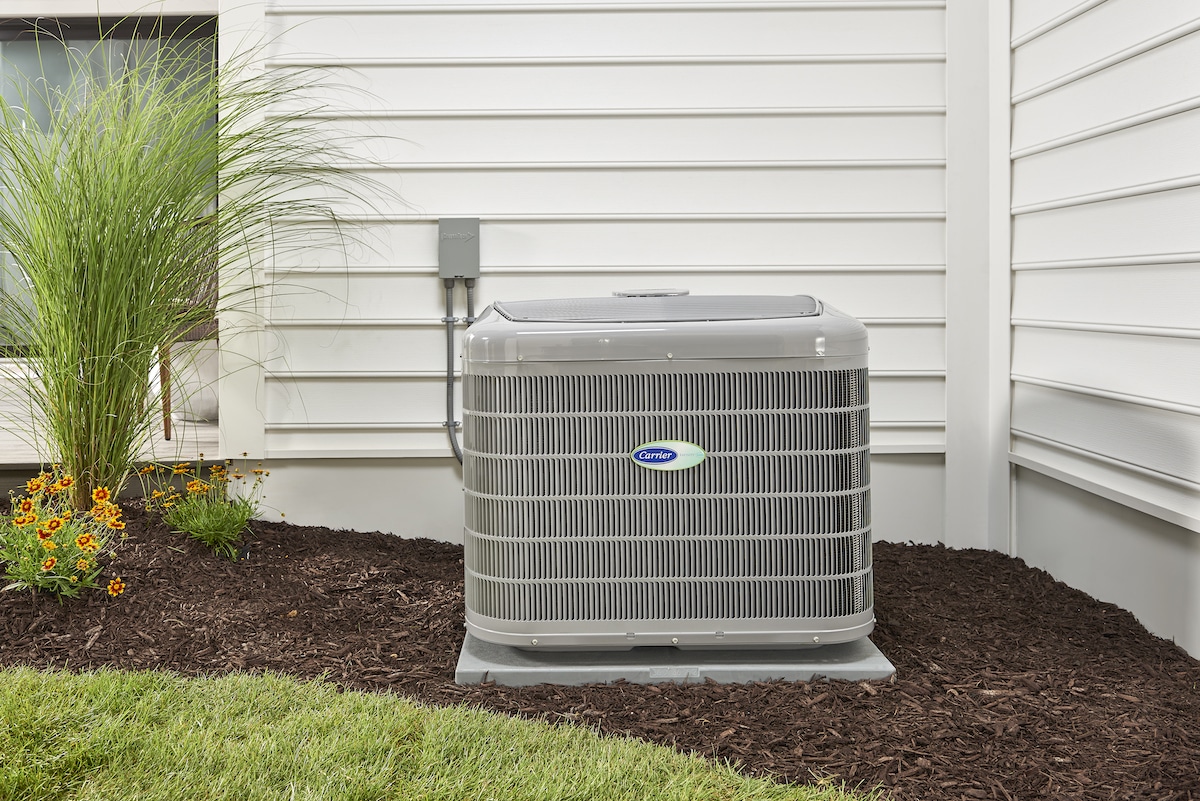 09 Mar

Air Conditioner Maintenance is Just One Box on Your Spring Home Care Checklist

Important Home Maintenance Tips from the HVAC Pros at Chief

We know… We know… It's been one heck of a winter, and it feels like the snow in our front yards will stick around through July. (Which is when parents are joking that their kids will be getting out of school since they had so many snow days this year.)

It's been a busy couple of months for our furnace service and repair technicians, as they've rushed from service call to service call across Lee's Summit and the KC metro to keep our customers' homes warm.

Now, our attention is turning to spring because as cold as March has been, warmer temperatures are in sight. Scheduling service for your AC and changing the filter, of course, are at the top of our list, but there are other things you should do as part of your overall home maintenance.

Call Chief Heating & Cooling to Schedule Air Conditioner Service
Service your AC before temps rise enough to consider turning it on for the summer, so that you have the peace of mind that it's ready to go. A professional service technician from Chief Heating & Cooling will clean, examine, and repair your AC before that first hot, muggy day of summer arrives. Plus, regular maintenance keeps your AC unit running more efficiently and longer.

Change Your HVAC Filter
Air filters should be changed out seasonally. Consider changing them more often if you have pets or family members with allergies. Each home is different, so depending on your needs, you might even need to change it monthly.

Clean Your Gutters
Gutters full of leaves from last fall can back up water into the house, causing deterioration and water damage. Check gutters before the spring rains. Get them cleaned and repair any damage from ice dams or snow buildup. While you're at it, also check around your AC and remove any debris that is near the unit or the intake pipe.

Closely Inspect Your Home's Exterior Condition
When the weather warms up, take a walk around your home's exterior. You're checking for dry rot, peeling paint, and loose window seals. Caulk around windows and doors where needed.

Pressure Wash Your Home, Deck and Walkways
Pressure washing not only gives your home a nice, clean look, but it also protects it. Want to get rid of spider eggs?  Pressure washing will take care of that. It also removes bugs, dirt, grime, mold, mildew, soot, and other airborne pollutants that can cause serious damage to the surface of your home.

Get Ready for Lawn Maintenance
Prune back trees, bushes, and shrubs before the spring – give them room to bloom. Apply a pre-emergence fertilizer to your lawn that will control any weed growth. Schedule your regular lawn mowing or make sure your own equipment is up and functional if you mow it yourself. Double check that landscaping is trimmed back enough or planted far enough away from your AC unit that it won't hinder its operation.

Inspect Your Sprinkler Systems
To avoid a shocking water bill or yard damage, have sprinklers serviced before you turn them on for the first time of the season. Cracked or damaged heads need to be replaced.

Test Safety Alarms
Change the batteries in your smoke detectors and carbon monoxide detectors when you spring forward on the clocks. Be sure to test them after you change the batteries.

Check Your Ceiling Fans' Blade Direction
Ceiling fan blades should rotate clockwise in the winter to distribute warm air that rises to the ceiling and counterclockwise in the summer to produce cooling breezes. Using ceiling fans can help keep you cool and cut down on energy use from your AC.

So, About Scheduling That AC Maintenance Appointment… Now is a smart time to check it off your list – before the emergency calls about non-working units start pouring in. Our team at Chief Heating & Cooling is ready for spring in more ways than one! Contact us or call us today at (816) 246-4646 and let's get your home on our service schedule.