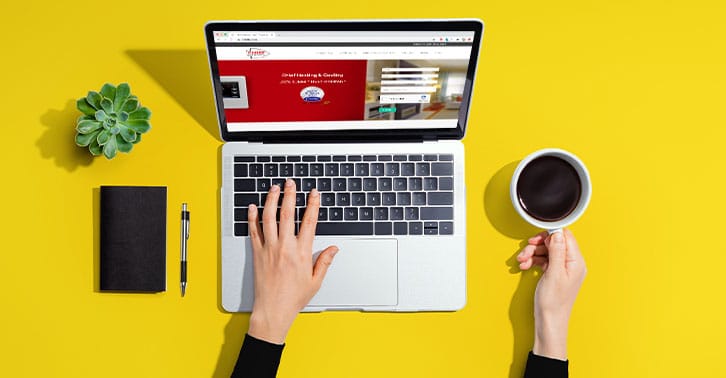 07 Aug

What to Look for When Hiring a Commercial HVAC Company

When you deal with the hot summers and freezing winters in Kansas City and surrounding areas like Lee's Summit, hiring a commercial HVAC company at some point is inevitable. There are a lot of reasons business owners and building managers call Chief Heating & Cooling, ranging from emergency service and repair, replacing commercial heating and air conditioning systems and installing new HVAC equipment to routine commercial HVAC maintenance. Whatever your reason, you should know what to look for when hiring a commercial HVAC company. After all, your people's comfort and perhaps production lines or products are at stake.

First Things First. What Type of Commercial HVAC Service Do You Need?

When you know exactly what you need, you're better equipped for choosing the right commercial HVAC company. Is it critical your HVAC system is performing 24/7? Then you'll need a company that offers round-the-clock service. Is it a new building, or do you know you need a new commercial HVAC system? Select a company that specializes in designing and building HVAC systems with an in-house engineer on staff and with expertise in new construction/installation in your industry, such as retail, industrial, healthcare, restaurants, car washes, offices, etc. Are you extremely price sensitive and satisfied with bare bones solutions? Or, are you willing to invest a little more for better quality and peace of mind? Knowing the answers to these questions helps you narrow down your list of potential commercial HVAC companies.

Is the Commercial HVAC Company a Member of Industry Associations?

When a commercial HVAC company is a member of industry associations, it means the owner and employees are committed to upholding certain standards and ongoing training on the latest energy initiatives. Industry association memberships indicate professionalism and knowledge. Chief Heating & Cooling is associated with:
S. Green Building Council
Missouri Propane Gas Association
Associated Builders and Contractors, Inc.
Air Conditioning Contractors of America (ACCA)
Energy Sense (Missouri Gas Energy Preferred Professional)
Propane Certified Employee Training—Technical Excellence
Is Providing a Complimentary Inspection Par for the Course?
Reputable commercial HVAC companies will offer and provide a free inspection for your commercial HVAC project. HVAC companies have business owners too, and the trustworthy ones understand your situation. Like you, they'd want all the information possible in order to compare solutions and pricing, especially on something that's as important as your HVAC system. Insisting on finding the highest quality service and product at the best price is what smart business owners and building managers do. Complimentary inspections should be par for the course to help in your decision making.
Request your free estimate for commercial HVAC installation and/or replacement.
Is Financing Available?
Whether your commercial HVAC system install or replacement is an emergency situation or part of new construction, it's still a sizeable investment and financing might make sense for you. Does the commercial HVAC company have convenient financing available for its commercial customers? If so, finding a lender on your own is one less step you'll have to take before you get the HVAC system and work you need done.
Does the HVAC Company Offer a Maintenance Plan?
Unfortunately, commercial HVAC systems aren't a one and done installation or service kind of thing. Commercial heating and air conditioning equipment is mechanical, and like all mechanical equipment, it experiences wear and tear, requiring ongoing maintenance to keep it in peak operating condition.
Even though a protection plan may be the last thing on your mind after a new HVAC install or service, it's actually the best time to purchase one. Regular service of your commercial HVAC equipment can save you money in the long term on energy costs. In fact, as much as 30% per year. Plus, regular service can extend the life of your system. The Chief Protection plan is designed to pay for itself year after year, and it includes:
Two (2) inspections per year
24-hour emergency service, 365 days per year
– guaranteed service within 24 hours
One spring AC tune-up and one fall furnace tune-up
10% discount on all repairs
Heat exchanger inspection with the furnace tune-up
Inspection of evaporator coil
Discounts on new equipment and accessories
Discounted overtime rates
Discounted diagnostic charge
And more!
Let Chief Heating & Cooling be Your Last Commercial HVAC Company
If you're opening a new business or switching commercial HVAC providers, knowing how to select a company helps you protect your facility, people and perhaps even your production line or products. When you find the commercial HVAC company you trust, you'll stay with them. Let Chief Heating & Cooling be the last company you ever call about your heating and air conditioning equipment. We're happy to answer any questions you have or provide free estimates on installations and replacements.