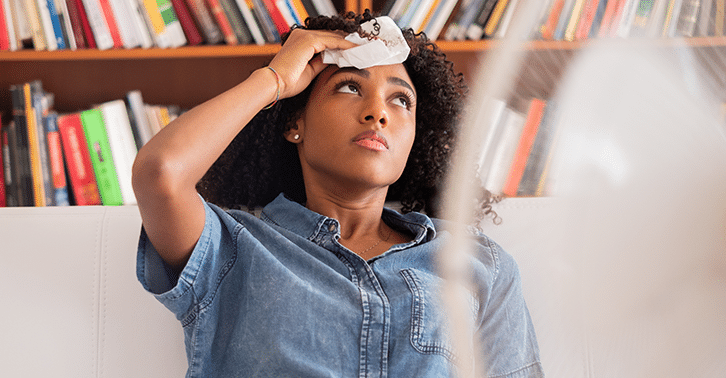 15 Jul

Does My Air Conditioner Really Need Service Every Year?

As an AC company in Lee's Summit, MO that works across the entire Kansas City metro area, we are asked this question a lot! No one wants to be without air conditioning in KC during our hot, muggy summers.

The simple answer is YES.

The answer is still yes if your air conditioner is newer or even older, but still keeping your home nice and cool in the summertime.

If it's working, why service an AC in Lee's Summit or KC?

Again, the simple answer is that your air conditioner needs service performed by a professional every year because it helps the unit continue to run efficiently while staying in fine working order. You want your house to stay cool and comfortable, and you don't want to pay more on your utility bill or have to schedule emergency AC service if it suddenly stops working. Annual service and inspection mean an HVAC expert can protect your AC, as well as find any problems early to avoid big, expensive repairs later.

But my air conditioner is working fine and it's just a few years old…

That's great. And, we as Carrier HVAC dealers in Kansas City want to keep it that way. Remember, your HVAC is accumulating dust and dirt in important areas that affect its efficiency (and lifespan) every minute it's running, regardless of how many years you've owned it. Key areas, like the condensing coils and air filters, left uncleaned and unchecked can result in your air conditioner losing as much as 5 percent of its operating efficiency every year. If you've invested in a high efficiency HVAC system, then that 5 percent adds up annually, and soon you've lost any benefits you gained by spending more on a higher efficiency model.

Beyond losing money, you're just not as comfortable as you could be when your air conditioner is operating in peak mode.

Put Scheduling Air Conditioner Service on Autopilot
Like many Carrier HVAC dealers in Kansas City, Chief Heating & Cooling offers an affordable maintenance service. We call it the Chief Protection Plan. Every year you're covered, our AC company in Lee's Summit, MO gets in touch to schedule your service. We then send out a qualified technician to clean and service your HVAC unit and replace your air filter.

The Chief Protection Plan is a great value, considering your membership guarantees appointments, gives you discounts on repairs, and lets you apply special discounts towards the purchase of special services or even a new HVAC system.

Since regular air conditioner service can save you money (as much as 30% per year) over the long haul in energy costs and can extend the life of your system, our maintenance agreement pays for itself year after year.

What's Involved in Air Conditioner Service?
An air conditioning maintenance inspection includes checking the motor, blower, drain line, coils, operating pressures and temperatures, the return and supply lines, refrigerant levels and connections. With proper maintenance and repairing any issues before they become huge problems, your air conditioner should last 15 years or more.

Download our Chief Protection Plan to learn more or contact us and we will get back to you.